Take Your Next Project to New Heights by Creating an Interactive User Experience
User experience (UX) covers a wide range of elements. Some of those elements are desirable, attractive and interesting. You want to engage users with your piece, and sometimes you need to find creative out-of-the-box ways to do it. Take a website for example, a good website typically has a variety pages to navigate around to and interesting content to read that both entertains and educates the user. But what if you didn't want to create a good website? What if you wanted to create a great one?!
One way to take your website to the next level is by creating an interactive user experience. You still want interesting content as well as logical and smooth navigation but consider the interactive elements as the cherry on top that takes it over the top. Interactive elements are typically defined as page elements that require the user to participate. These elements bring the user experience to life and turn users into active users.
For example, a social media website is interactive by nature and concept. You post, like, share, etc. But websites marketing a product or service run into the problem of being an inherently passive user experience. As we said, you need to get creative.
Does Creating an Interactive User Experience Actually help?
Good question. There are a few factors working here. For one, it's becoming harder to keep people engaged. A study published by Microsoft states that since the year 2000, the average human attention span has dropped 4 seconds – from 12 to 8 seconds. That's not a lot of time to win over a user. On top of it being harder to keep the user's attention, it's just downright difficult to produce "engaging content."
How do you define what engaging or interesting is? It's so subjective. If you feel this way, you're not alone. This state of content marketing survey says that 65% of content marketers find it challenging to produce engaging content. That's why giving interactive content a shot is worth it. And the good news is that the tactic is working for people.
93% of marketers say that interactive content is effective in educating its buyers while only 70% agree that static content is effective. And better educating buyers isn't the only reason – below are the top reasons why interactive content is used in content marketing.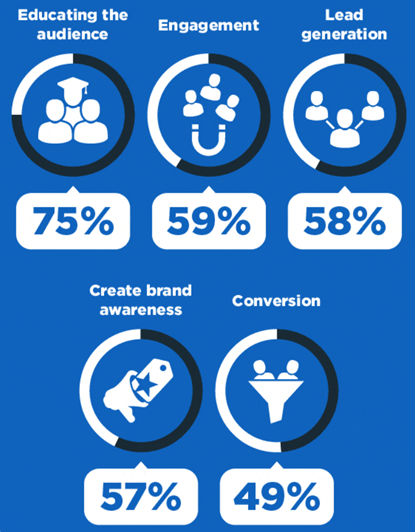 Source: Go-Gulf
As you see, content marketers feel that interactive content serves many purposes. In addition to better educating users on their product or service, they feel it helps with engaging, generating leads, creating brand awareness and conversions.
5 Ways to Create an Engaging Interactive User Experience
Social Media Plugins
As we mentioned before, social media is highly interactive. So, why not use their elements to improve your own website or content's charm? An example of a social media plugin is to place some type of button on a page that allows people to easily share the web page or blog to their social media. You can also focus in on an interesting infographic, quote, stat or funny image and allow users to easily share that single element as well.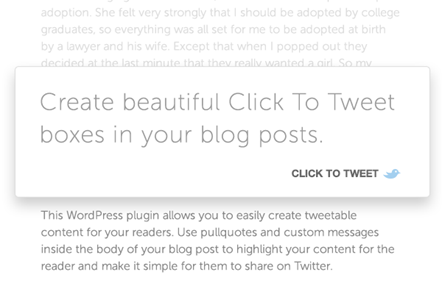 Source: WordPress.org
Create a Personality Quiz
People love talking about themselves. They really do! And a longstanding popular trend on the internet that plays off that fact are personality quizzes. Ya know, those quizzes that tell you which Hogwarts house you are or what condiment would most likely taste like. Yeah, those silly quizzes. The good thing about personality quizzes are that they engage users. The bad thing is that it can be hard to tie in these silly ideas to your product or service.
I once had a business coach client and decided to experiment with interactive content. I ended up publishing a quiz titled "What Type of Leader Are You?" The questions spit out 1 of 4 different leadership personalities depending how you answered. It was one of their most popular social media posts. The quiz post also outperformed all other blogs in nearly every engagement-based analytic. The best part is that it was attracting the right type of people – small business owners, executives and managers who were curious about their leadership skills. A natural tie-in to business coaching.
Interactive Infographics
Infographics seem to get pigeonholed as one general design archetype where information runs down some type of trail, but an infographic is actually any type of graphic that showcases some type of information. Adding an interactive element can take an infographic to new levels. Take a look at a few examples that use interactive infographics to covey information and engage users.
Hungry Tech Giants use this interactive infographic to "compare the acquisition strategies of 5 tech giants over the last 15 years." This style could keep things interesting when you're looking to convey more technical information.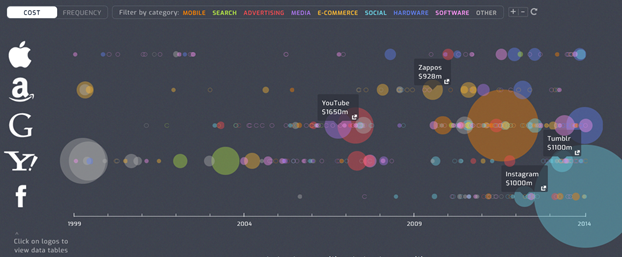 National Geographic has an amazing interactive infographic that features scrolling and clicking elements. It covers the history of the New York City skyline. This style could work when telling the history/timeline of your company.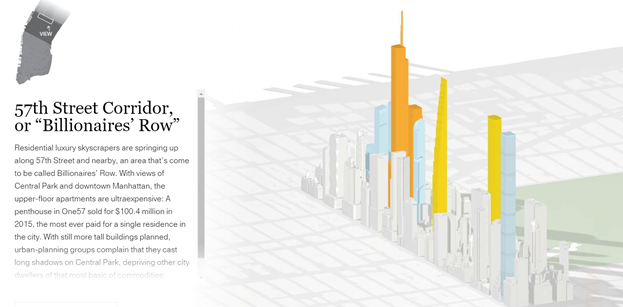 BBC created this infographic, which tells you how likely your job is to be replaced by a robot. This style could work when helping customers discover what their needs are in relation to what your product or service offers.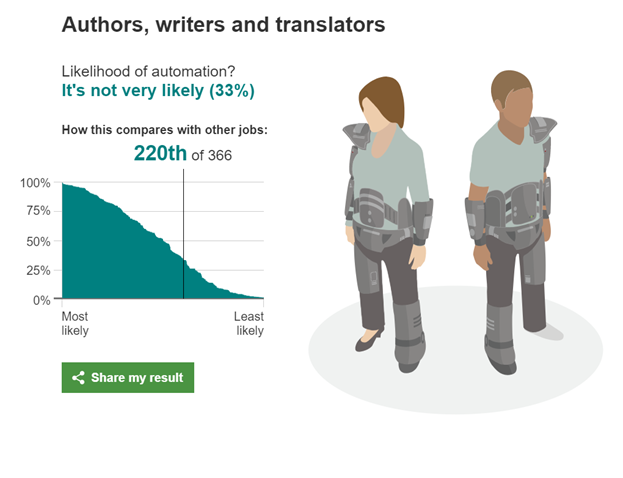 Leave a Comment, Testimonial or Review Section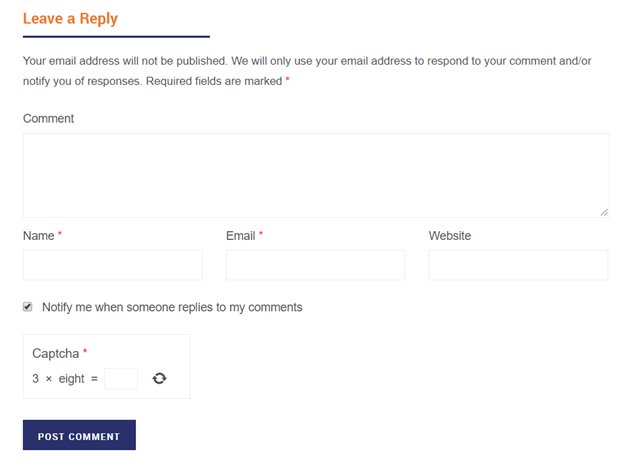 It can be intimidating to ask for other's opinions about your product/service, but it can get people to interact and stay on your website. Not to mention, there is nothing wrong with helping users feel like they have a voice and their opinion is valued. Besides, you can always put a filter on the section where you can approve or decline comments/reviews.
Most blogs have a comment section, which is a value add in my opinion. You can also create an area where you ask your customers for their opinion. It could be positioned as a survey titled "Help Us Improve." Or you can mimic review sites and have an area where users can leave a star rating and comments. Whatever method you choose, the key is that you are providing interactive features that will double as giving your users a chance to have their voice heard, rather than needing to go to a 3rd party website to do so.
This is also a chance to collect emails for future marketing endeavors.
Video
This is the obvious one. Good video marketing is worth the investment. According to a Syndacast video marketing trends report, "52% of marketing professionals worldwide name video as the type of content with best ROI" citing that they "can learn about views, how much content was viewed, in what order and their geographical locations" as why they feel it's the best.
There are plenty of video types you can deploy to create an interactive user experience.
How-to videos covering how to use your product
Story-based commercials that focus on the problem-solving abilities of your product
Company culture videos giving users a glimpse into the faces behind your company
Sit-down interviews that feature testimonials or give your CEO the chance to discuss your products
Play the "humor card" and do some type of comedy skit that ties into your product
Q&A videos that allow people from your company to answer your customer's FAQs
Instead of doing a press release, you could use video for PR or announcements
There you have it, folks. We hope this information on why creating an interactive user experience is worth it and how to execute it successfully was helpful. Until next time!