Written by a team of marketing, UX, and development professionals with 30+ years of combined experience, ReliaSite Insights delivers practical, actionable tips to grow your business by making your website amazing.
What Do Your Website Users Want?
When someone launches their web browser, they instantly become a potential customer. So, how do you capitalize on the 4.48 billion potential customers on the internet right now? With a properly created, maintained, and marketed website, that's how! There are three crucial questions that any online buyer will ask at some point and your website must be able to deliver the right answers. The questions are:
What website has what I want/need?
Do I want to buy from them?
Can I trust them?
Achieving and maintaining a website that answers all three questions with an answer that ends in a sale for your company takes time, resources, and strategy.
What We Cover:
The goal of ReliaSite Insights is to give you the tools, knowledge, and keep you updated with latest trends so your website can provide the right answers to the right customers. We've broken this down into three main categories:
Website Security. Protecting your website, your organization, and your site visitors against malware, hackers, scammers, and other malicious actors is key when looking to deliver a website and brand that your customers can feel safe interacting with.
Website UX. A key element to solidifying your brand and delivering on your marketing strategy is to ensure that your website visitors have a positive experience on your site while accomplishing their goals quickly and easily. This includes everything from website uptime & availability to page load speed, simple checkout flows, and more.
Website Marketing. A well-created website can be the core of nearly any successful marketing strategy. We provide the knowledge, resources and news so that you can ensure your website is found, converts on leads and benefits your other marketing efforts.
Who We Are: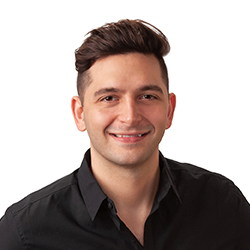 Danny Lewis
Marketing Strategist & Writer
Danny has 8+ years of writing and marketing experience with specialties in content marketing, user behavior and copy writing. He is highly passionate about storytelling, technology and helping other's achieve their goals.
He covers digital marketing, content strategy, website best practices, UX design, and related topics for ReliaSite Insights.
---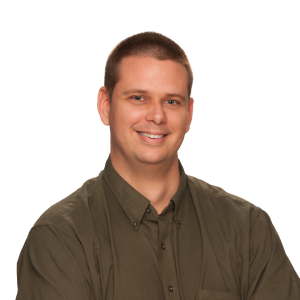 Adam Thompson
Technical Editor
Adam Thompson is a web tech aficionado with 17 years of experience building, managing, and marketing websites. He's passionate about creating websites that users love and value. That means creating sites that are available, fast, secure, bug free, and enjoyable to use.
In his spare time, you'll find him fishing, gaming, or working on a project in C# or PHP.
---
Jay Hollingshead
Tech Writer
Jay Hollingshead is a digital marketing and tech enthusiast. He covers digital marketing and cybersecurity topics at ReliaSite Insights.
---
We Want To Hear From You!
Have questions? Want to contribute to ReliaSite Insights? We'd love to hear from you – please reach out to us at [email protected].