Answering What is a Guest Post, Why They're Valuable and How to Make the Most of One
For those of you who don't know, a guest post is essentially writing a blog/post on someone else's website or allowing someone to write a blog/post on your own website. "What is a guest post" is an easy one to answer but why it's important and how to successfully pull one off is another question entirely. A guest post can have SEO and content marketing benefits for both parties involved. In this blog, we'll look at why guest posts are important, what to look for, what to avoid and how to maximize the process.
Why Guest Posts Work
Guest posting is all about exchanging value so the website and the author both benefit. A website admin is looking for interesting, engaging and valuable free content. A writer is looking to create a backlink to their website or the website they are writing for and will submit free content that meets the website admin's criteria. It's a fair, logical and above all else mutually beneficial exchange.
Expert Content
The website admin gets free content that helps them with either SEO or creating authority in the space (or both).
Relevant Backlinks
The writer's website gets a backlink, which has strong SEO benefits as well. Google has long acknowledged links as a core element of their search engine algorithm. Ahrefs did a recent study where they looked at over one billion pages to see how many of them get organic search traffic. According to their study, over 90% of the pages they tested get zero traffic from Google and the #1 reason they cited is that the pages getting no traffic has zero or less than 4 backlinks.
So yeah, backlinks are pretty important.
Brand Building
Another reason why someone might want to submit a guest post is to grow their personal brand. If you're trying to become an authority in your field, a guest post published by a highly respected website can help your name and thoughts get seen by more people (and you can get a backlink out of it too).
What to Look for in a Guest Post
If you're the one looking to create a backlink to your website, there are a few key elements to look for in the website you're receiving the link from.
The website should have a reasonably high domain authority. I'd look for a domain authority that's at least in the 30-40 range. Moz is a good tool to check other site's domain authority.
You'll also want to find a website that receives a decent amount of traffic. I recommend looking for websites that receive at least 20,000+ visitors per month. SEMrush is a good tool to gauge the traffic a site receives.
If you're the website admin that is looking for free content, you want to find a contributor who knows the space you're in (years of experience or notable success), offers a unique perspective and ideally has a track record of good articles/posts.
What to Avoid
Nofollow Links
If you're the one looking to submit a guest post, you want to avoid websites that have nofollow links. A nofollow is an HTML tag applied to links that tells search engines to ignore the link. They are commonly used when linking to a website you don't necessarily trust. If the website posting your guest blog uses nofollow links, then you're not going to get any SEO benefit from the backlink. There are free web tools and browser extensions that can easily detect nofollow links. Here are a few of the better ones:
Low Traffic Sites
Sometimes you'll find a website that has good domain authority but little traffic or engagement. That could mean that the site isn't resonating with readers, was built to game SEO algorithms or even that it's been penalized and isn't getting any search traffic for that reason.
Sites / Authors That Don't Match Your Brand
I'd avoid websites that have distinct contrary opinions or actions to your beliefs or company culture. I'd also watch out for sites that have sloppy editorial standards and publish low quality guest blog posts aka promotional pieces, spammy links, etc. You don't want to be linked to a site that links to low quality sites. Your brand is everything and while backlinks are important, you don't want to damage your reputation to obtain one.
If you're seeking a guest post for your website, you'll want to avoid contributors who don't align with your brand or culture as well as posts that come off as advertisements. If your readers are expecting value, you're only devaluing your brand by including blogs or posts that simply push products – it's not a good idea no matter how desperate you are for content.
We've Answered What is a Guest Post, Now Here is How to Get One Done
When looking for guest post contributors, there are a few ways to attract inquires. The simplest way is to have a great website full of interesting and well-optimized content. If you do this, guest bloggers will come calling. It's very a much a if you build it, they will come method. It's also helpful to include a note on your homepage or blog that you are openly accepting guest post submissions with directions on how to submit. There are also social media pages and groups where you can post that you're interested in hosting guest blogs.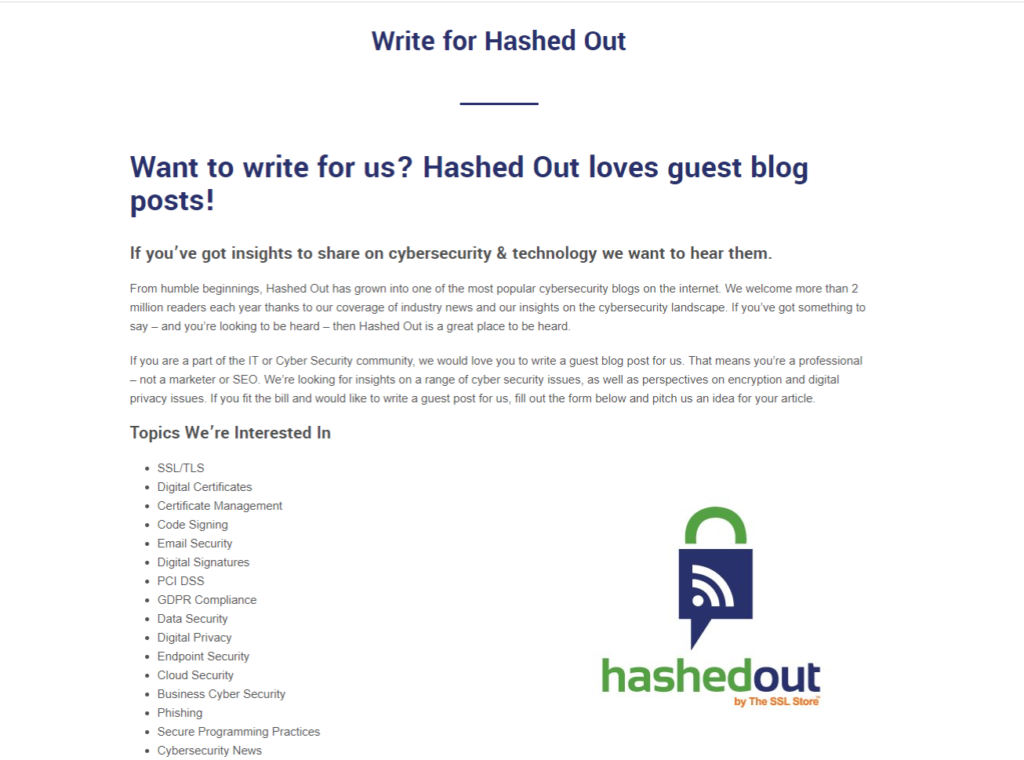 For someone who is seeking a website to host a guest post, the advice is similar. You can simply do a Google search for top authorities in your space. If you're in construction, you can search for "top construction blogs or publications" and see if you can find a list of websites to contact. You can also find notable blogs on the aforementioned social media pages and groups. Just make sure to vet the website before submitting article topics.
How to Maximize a Guest Post
Once you find a website that will post your guest blog and meets your criteria, the best thing you can do is deliver the best content possible. Yes, you got the backlink but more engagement on your backlink can never hurt. Also, you never know who's reading your post, it could lead to users being interested in your other content or other sites contacting you to guest blog on their website.
You'll also want to be thoughtful with your backlinks. The most common way to include a backlink is in a bio at end of the post. I also recommend looking for logical backlinks within the body of the guest post IE areas that can be expanded on with past content you posted on your own website.
We now answered the question "what is a guest post," as well as gave some tips on what to look for, what to avoid and how to maximize your post. Now it's time for you to put it to use!